The Emerald Atlas

Subtitles

Book 1 - The Books of Beginning

Book One - The Books of Beginning

Book 1 of Books of Beginning

Author
Artists
Publisher
Pages

448 (trade paperback)
432 (hardcover)

Contents

Release

April 5, 2011 (USA)

ISBN

978-0-375-87271-6 (trade paperback)
978-0-375-86870-2 (hardcover)
The Emerald Atlas is an adventure and fantasy novel written by John Stephens about three children who set out to save their family and the world. It was first released on April 5, 2011 in the USA by Random House. It is the first of the The Books of Beginning trilogy, being followed by The Fire Chronicle.
Characters
For the complete list of characters, please see The Emerald Atlas Characters.
Dedication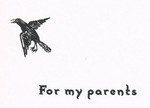 Synopsis
(consider revision of the text)
Kate, Michael, and Emma have been in one orphanage after another for the last ten years, passed along like lost baggage.
Yet these unwanted children are more remarkable than they could possibly imagine. Ripped from their parents as babies, they are being protected from a horrible evil of devastating power, an evil they know nothing about.
Until now.
Before long, Kate, Michael, and Emma are on a journey to dangerous and secret corners of the world...a journey of allies and enemies, of magic and mayhem. And—if an ancient prophecy is correct—what they do can change history, and it is up to them to set things right.
Contents
Quotes
Editions
Trailers
Praises
For more praises, please see The Emerald Atlas Praises.
Links