The prologue of the novel The Emerald Atlas tells an event that happened during a snowy Christmas Eve in the lives of the siblings. It introduces the children's parents, a mysterious old man, a nun, three dark entities, and an adversary who was only referred as "he".
It is being followed by Chapter 1: Mrs. Lovestock's Hat.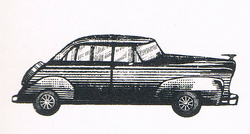 Characters
Edit
The woman (mother)
The man (father)
Tall man (later called the old man)
Kate (4-year old)
Michael (2-year old)
Emma (infant)
Sister Agatha
Three dark figures
Ad blocker interference detected!
Wikia is a free-to-use site that makes money from advertising. We have a modified experience for viewers using ad blockers

Wikia is not accessible if you've made further modifications. Remove the custom ad blocker rule(s) and the page will load as expected.